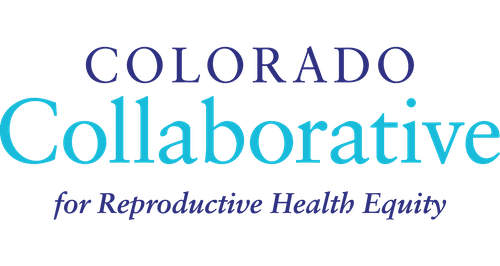 We believe all Coloradans – no matter who they are or where they live – should have access to culturally responsive, medically accurate, evidence-based, safe and comprehensive information and services that support their sexual and reproductive health.
For the latest updates on the Colorado Collaborative for Reproductive Health, please visit the Collaborative's new web site – https://reprocollab.org.
Caring for Colorado and the Colorado Health Foundation are partnering to support the Colorado Collaborative for Reproductive Health Equity. This collaborative is focused on a a five integrated strategies that move Colorado towards realizing a vision of reproductive health equity.
Contraceptive Access Change Package: Partner with 10 clinics to implement long-term changes to enhance the delivery of comprehensive, culturally responsive contraceptive counseling and care, including access to the most effective contraceptive methods.
Contraceptive Access Core Supports: Enhance clinical reproductive health services through in-person, hands-on training programs designed to build confidence and skills for providing long-acting reversible contraceptives and reproductive and sexual health counseling, with a focus on rural settings and adolescent populations.
Human- and Community- Designed Innovations: Foster innovative programs and services, designed for and by communities, to meet their reproductive health needs. Place-based partnerships in Pueblo and Adams counties drive this work.
Sexual Health Education in Schools and Communities: Support access to comprehensive, medically accurate and culturally responsive sexual health education in schools and youth-serving community-based organizations. This strategy includes tools and resources to provide sexual health education curriculum or technology solutions in schools and communities.
Reproductive Health Network: Providers, advocates, funders and state government partners are working toward solutions at state and local levels to support efforts toward excellence in clinical care, movement toward reproductive health equity and connections between other reproductive health coalitions in the state.