Building a Healthier Future for Colorado's Children and Families
Learn More ›
Creating Equity
in Health 
We stand together with rural, urban and frontier communities to create programs, policies and systems that support the goal that every child in Colorado has love, stability, support and opportunity.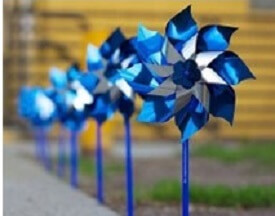 Featured in this newsletter: Illuminate Colorado and Child Abuse Prevention Month. Learn more about Illuminate Colorado's work in preventing maltreatment of children, supporting child and family centered policies and services, and how you can take action. 
We are happy to report the results of Caring for Colorado's work to create equity in health, well-being, and opportunity for Colorado's children and families. 
We are grateful for the hard work of our nonprofit partners and community leaders who continue to support communities in the service of children and families. We are proud to partner with these amazing leaders and advocates as we build a healthier and more just future for Colorado's children and families.
Our Grantmaking Guiding Principles
CFC's grantmaking program is rooted in our purpose of achieving equity, health and well-being for Colorado's children and families. These principles guide our decisions. Our guiding principles are:
We center the health and well-being of all children, youth and their families, and we prioritize resources and attention to children living in families with low incomes, children and youth of color, and children and youth who experience systemic injustice.
We center the voice and perspective of children, youth, families and caregivers and support efforts that seek, integrate, and respond to their insights and solutions.
We center organizations that are rooted in and trusted by the children, youth and communities they serve.