October 25, 2023
Featured in this Newsletter
Partnering with Upstream USA to improve person-centered contraceptive care
Announcing Choose When, a new initiative of Caring for Colorado
Access to reproductive health care is a basic human right. That's why we are working with safety net clinics to catalyze and accelerate change that improves access to person-centered contraceptive care.

Through our reproductive health initiative, ReproCollab, we've partnered with Upstream USA, a national non-profit working to scale solutions across America for improving access to person-centered contraceptive care in primary care settings. We've also recently added Choose When, a new initiative of Caring for Colorado, to support our goal of ensuring that all people can access the contraceptive method of their choice by reducing financial barriers to care.
---
Improving Person-Centered Contraceptive Care
ReproCollab is a statewide initiative working to improve access, education and advocacy in Colorado to ensure reproductive equity.
The goal of our access strategy is to improve person-centered contraceptive care in Colorado's safety net health system. This summer we awarded our first grants of $1.5M to 12 health care organizations serving 28 counties in 96 sites to meet this goal. "These health centers share our vision that person-centered contraceptive care not only improves reproductive health, but also helps individuals to make the best choices for their life," said Juana Rosa Cavero, Director of ReproCollab.

Upstream USA is serving as our implementation partner bringing their expertise to Colorado in this effort. Upstream works with the health clinics to identify their barriers in providing best-in-class contraceptive care. They build a custom implementation plan and provide coaching to clinical and operations teams within health centers to improve health care delivery.
Special thanks to our funding partners, The Colorado Health Foundation, Craig-Scheckman Family Foundation and The Colorado Trust, who are supporting the entire ReproCollab effort in Colorado.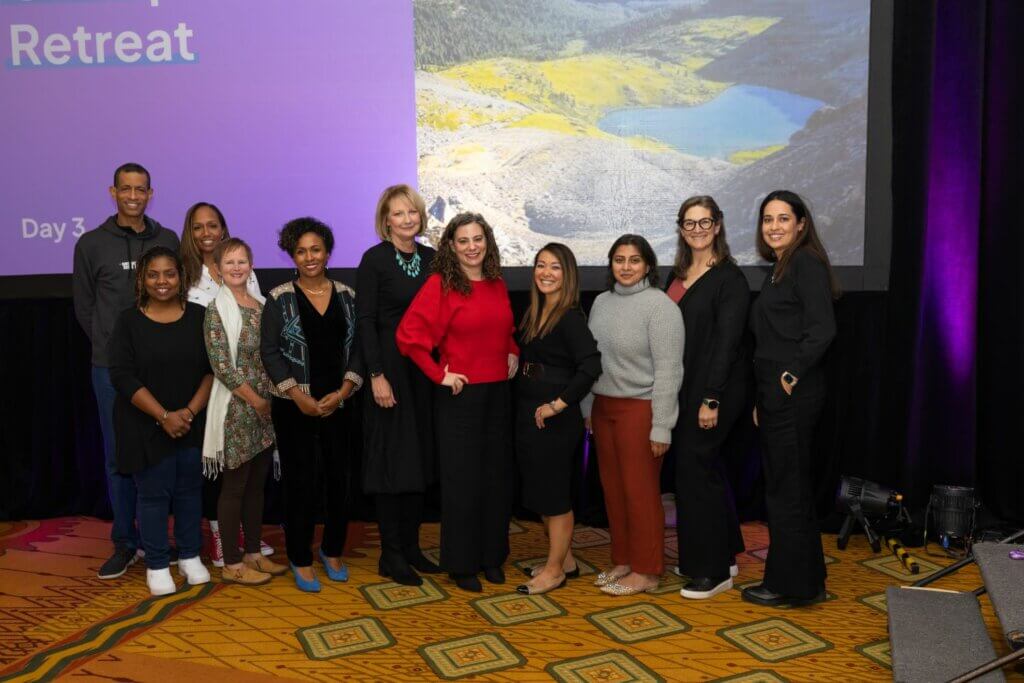 "There is no wrong door for birth control. We work to reach a range of clinics where people get care. Every environment is unique, and we show up with a spirit of partnership to identify the places where there are gaps. We're committed to this work in Colorado. Our goal is to think about this from a sustainability perspective to strengthen reproductive care and autonomy by increasing equitable access to all contraceptive options."
– Mark Edwards, CEO and Co-founder, Upstream USA
---
Supporting Colorado's Health Care Safety Net to Reduce Financial Barriers to Contraception
Contraception is a covered benefit under most insurance plans, but for people who are uninsured or underinsured the out-of-pocket costs for contraception can be too much. Safety net health clinics operate on a thin financial margin. They need additional support to ensure all their clients, regardless of their ability to pay, can access the full range of contraception options. Caring for Colorado continues to hear about this barrier to care from our safety net health partners. Therefore we are introducing a new initiative, Choose When.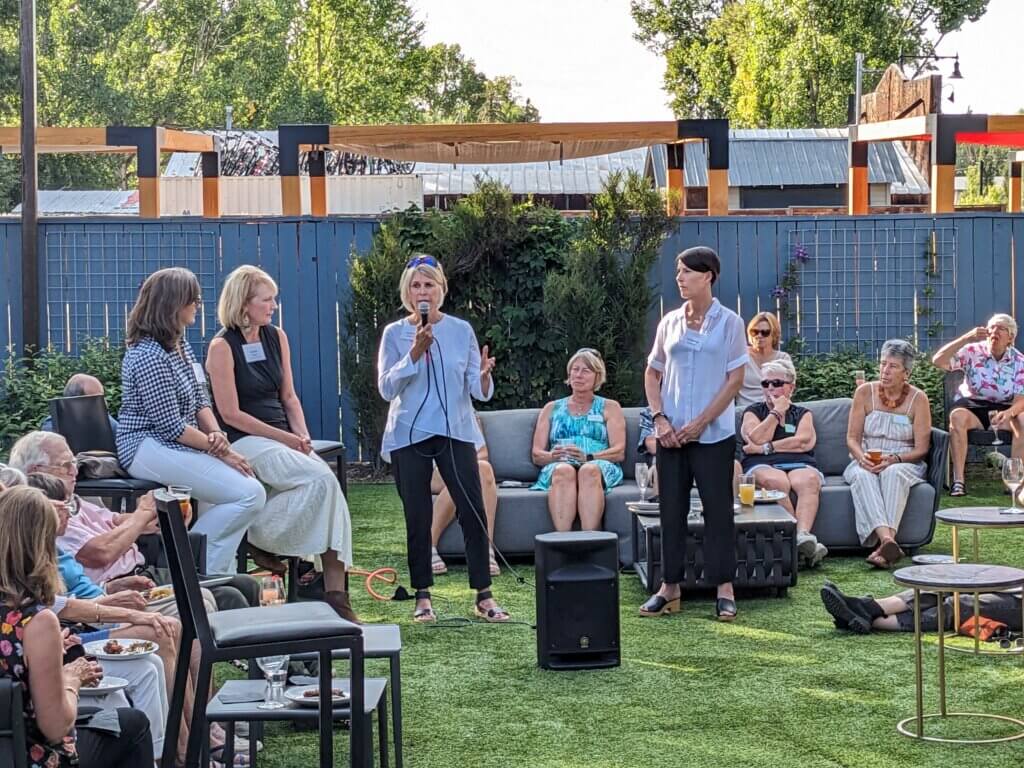 A Simple Solution
In 2016, a group of friends concerned about reproductive rights came together to support women in their Northwest Colorado community. With insight from healthcare professionals and community members, they decided to fund long-acting reversible contraception for women in who could not afford it. They began fundraising, education and advocacy for the program, Choose When.
Caring for Colorado followed the success of Choose When over the years. In early 2023, we began talking about scaling this proven program statewide. Choose When became an initiative of Caring for Colorado on October 1.
"We are excited to build on the knowledge and success from a dedicated group of people who wanted to improve access to care in their community. We are eager to bring the Choose When solution to communities across the state."
– Linda Reiner, President and CEO, Caring for Colorado
Caring for Colorado will continue to support northwest Colorado while fundraising to scale the program statewide. We will provide grants to safety net clinics to make the full range of contraception methods available to patients regardless of their financial situation. Grant decisions will be informed by a community advisory committee, comprised of people with deep knowledge of Colorado's safety net system, committed to working toward long-term solutions.
Choose When is filling a gap; it's not a long-term solution. We're working at the policy level to ensure all contraceptive methods are available and affordable. When Colorado policies support access to contraception for everyone, our communities will thrive. Until then, we support access to Choose When.

Help Us Achieve Reproductive Equity in Colorado
Fundraising is a new journey for Caring for Colorado and we are motivated by the challenge. We have committed a lead gift of $100,000 over two years. All money raised for Choose When will go directly to the community as Caring for Colorado is also donating all administrative support for the initiative. Funding will be granted to clinics in contraception deserts as well as those with large percentages of uninsured and underinsured individuals as their clientele. We will award our first grants in the summer of 2024.
Choose When relies on the generosity of people who want to help. By supporting access to contraception, you are removing financial barriers so people can realize their future goals. To make a tax-deductible gift, you can donate here.