May 1, 2020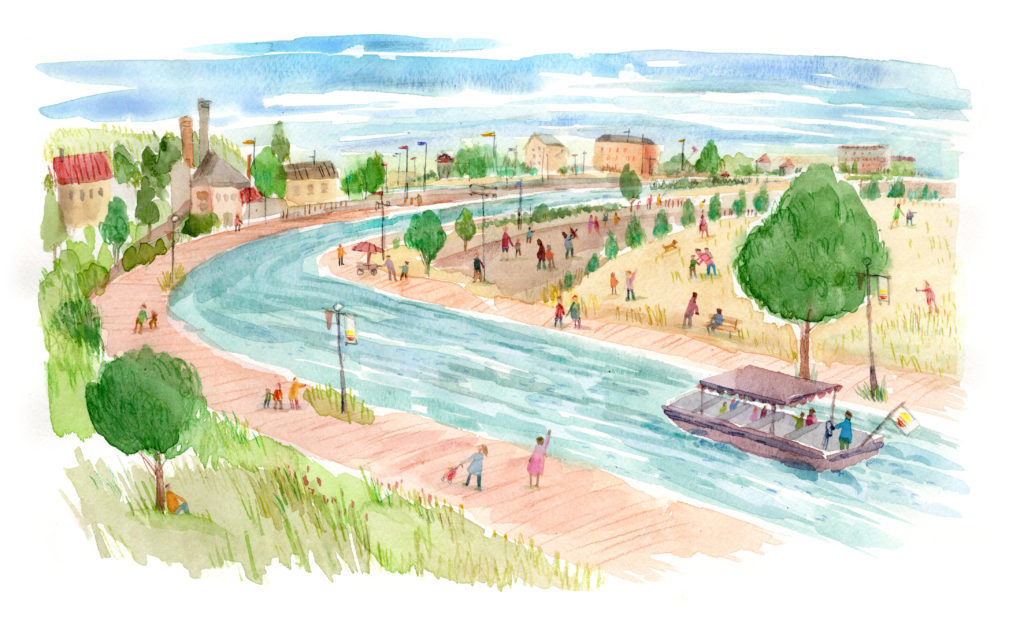 ---

Sperry S. and Ella Graber Packard Fund for Pueblo Grant Awards Announced
In April, the Packard Fund for Pueblo Advisory Board recommended $565,000 in funding for 14 organizations supporting children, youth and families. In response to the COVID-19 crisis, the advisory board voted to expedite this grant cycle and prioritize funding for applications that addressed basic needs and provided critical support for vulnerable families in Pueblo County. The fund received more than 40 letters of inquiry and invited 25 organizations to apply. View the grants awarded and read about the fund's grant guidelines.
---

COVID-19 Resources and Support for Nonprofits
By Melanie Bravo
When listening to the profound impact the COVID-19 pandemic is having on many of you, both professionally and personally, I can hear the crushing weight you carry. On a good day, the work of a nonprofit leader is heavy and hard. During a global pandemic, the magnitude of responsibility can be all-consuming. Navigating decisions that balance mission needs, staff safety and the bottom line requires the highest level of leadership. Yet, with all that weight, you continue to press forward and meet the need. It really isn't enough to say that you inspire me.
As the wide-ranging implications of the pandemic unfold, the Packard Fund for Pueblo Advisory Board and staff continue to assess how we can maximize our resources to support grantees and the Pueblo nonprofit community. For now, we eased reporting requirements for current grantees, converted most programmatic grants to general operating support, and expedited our grant cycle to get funding to our partners faster. If you have questions about a grant or a report, give me a call.
In the meantime, below are some of the best COVID-19-related resources I've seen. If you need help navigating these, reach out to me and I will do my best to support you.
Support Resources
Information
---

Update: 2020 Nonprofit Training Series and Shared Training Calendar
We are working with our partners to determine the best strategy to meet the training needs of our nonprofit community as the environment evolves related to the pandemic. We will share our plan when it is finalized.
---

Perspective: Local Grantmaking During a Global Crisis
By Jeanelle Soto-Quintana
When I considered becoming an advisory board member for the Sperry S. and Ella Graber Packard Fund for Pueblo, I was ready for the work because of my commitment to our community. After the first cycle of grants was awarded, I was mentally and emotionally drained not only from learning about the many needs in our community, but also from the realization that there are limited funds available to address these needs.

Our diverse board of nine members quickly drew closer than any other group I have joined. I imagine this is due to the shared heartache from the difficult decisions we made regarding resources that directly impact our community. During our strategic planning retreat, the advisory board collectively agreed to prioritize and invest in efforts that support children, youth and families. We believe this intentional focus will make a positive impact by providing a strong cornerstone and allowing for continued scaffolding growth.

Our second grant cycle began with an advisory board meeting on February 20. By March 6, I had conducted a couple of on-site grant visits, and we began to hear whispers about COVID-19. By mid-March, we were conducting site visits by teleconference and soon knew that we had to rethink our process and discuss how the current pandemic was affecting our local nonprofit partners and the community.
Packard Fund for Pueblo staff surveyed advisory board members to start the discussion. There was consensus within a couple of days — we must expedite the process to get funds to organizations as quickly as possible.
COVID-19 changed how we thought about funding and created a lot of questions. What are the most critical needs right now? How does the decision to expedite the process impact nonprofit organizations that applied for grants? How does this change affect advisory board member engagement? With the personal demands of work and families, do we have the time we need to make sure we make informed decisions?
As a board we re-evaluated every eligible grant with a new lens and two priority questions:
1) How is COVID-19 affecting the organization and the people they serve?
2) In what ways will funding this application meet basic needs and provide critical support to children, youth and families?
While using this lens made our decisions clear-cut, it did not make it easy — it hurt our hearts because we love our community. We worried about organizations that rely on these funds. We felt badly for others that had amazing grant proposals but were not going to be funded due to the increase in health and human service needs. We felt regret about the proposals that were funded but not at the level we know they need.
The grant cycle timeline typically takes about four months. When COVID-19 hit, we came together and completed the remaining work in less than two weeks. There were technical and time challenges, yet our advisory board stayed focused on the commitment to quickly get funds to the organizations during these hard times. When the decision to expedite the grant cycle was proposed, Melanie made it clear that she would "not sacrifice the authentic decision-making power and engagement of the board," and my email and phone records can confirm that she did not!
Our board was selected to make difficult decisions and we did. This grant cycle, however, was truly heart-wrenching — I found myself praying to a higher power before submitting my final recommendations. On behalf of the Packard Fund for Pueblo Advisory Board, I want to say thank you to the nonprofit community for your heroic efforts and commitment to the people of Pueblo. I am grateful to play a part in supporting your remarkable work.
---