Strong & Resilient
Families
Families need support to provide stable and responsive environments for children to grow. Children deserve to have safe and happy experiences throughout their childhood and adolescence and to grow up to have full adult lives.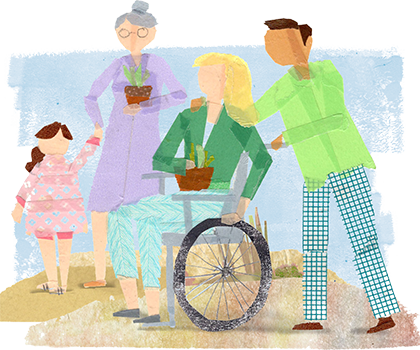 COVID-19 Impact and Future Funding
Thank you for your interest in grant funding. We understand how difficult this time is for our nonprofit partners as you face fundraising challenges, revenue losses, increased demand, operational changes, and staffing and volunteer concerns. We also share your deep concern for the people you serve as they confront immense hardship. 
As you may have seen, Caring for Colorado approved some initial COVID-19 response funding in April.
Currently, we do not have any open funding opportunities. We continue to work with our board to determine next steps related to grantmaking in 2020 – we will send an e-newsletter and update our website when grant deadlines and Strong and Resilient Families responsive funding priorities are announced in early July, if not sooner. 
Fortaleciendo Familias (Strengthening Families) supports Latinx families facing emotional, behavioral and crisis-oriented challenges in southeast Colorado Springs.
Family & Intercultural Resource Center
Developing a peer mental health support model for Spanish-speaking families in Summit County through the Compañeras project.
Community Partnership Family Resource Center
Family support services that promote children's social and emotional development and safety through home visitation and comprehensive, coordinated family services in Teller County.