We want Colorado's children to have healthy beginnings — brain development is most rapid in the first three years of life and early experiences and relationships have significant impact on health and well-being.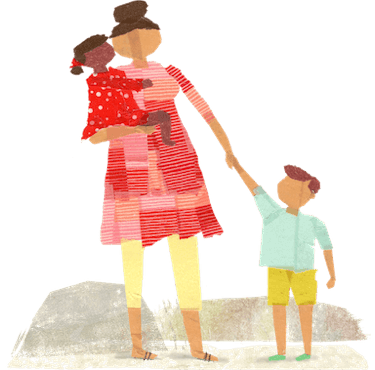 What We Fund
The needs of infants, young children and their caregivers are best met through coordinated services that focus on their full environment of relationships. We emphasize the integration of infant, child and maternal mental health into programs serving families because it can profoundly affect child development.
We prioritize rural, urban and frontier efforts reaching caregivers of color and families with limited incomes that incorporate family voice and leadership into decision-making. Programs can be established models or promising community-based practices. Funding may support programs/projects, capacity building, general operations, collaboration and systems building.
Enhancing Perinatal and Pediatric Health Care
We support integrated perinatal and pediatric care behavioral and mental health care, screening and referral with community connections and group-based care and education.
Strengthening Support During Pregnancy and Early Parenting
We support efforts to expand the reach of parenting education, home visitation and peer support programs and community-driven efforts to reduce social isolation and strengthen caregiver-child relationships.
Promoting Infant and Early Childhood Mental Health 
We support the healthy social and emotional development of young children by building the mental health knowledge of early childhood professionals and caregivers across settings including centers, family childcare homes and family, friend and neighbor care.
STRIDE Community
Health Center
Implement the Maternal-Child Health and Education program across four STRIDE locations to close the prenatal and postnatal appointment gaps by creating and facilitating multi-lingual health, nutrition, and parenting education and establish relationships to ensure the continuation of care for families with newborns and children.
Improve child development, parenting outcomes, and mental health for Latinx immigrant families in the Roaring Fork Valley by implementing the Learning with Love program (home visitation and group classes) and the Alma program (mental health supports for pregnant and parenting people experiencing depression and anxiety).
Denver Children's Advocacy Center
Build the mental health knowledge and trauma-informed practices of early childhood professionals, and caregivers (including early learning centers, parents, community navigators, and Family, Friend, and Neighbor providers) by providing ECMHC consultation in multiple counties in the Metro area.