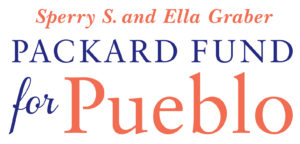 Please review the steps below to complete your application submission. 
Grant
Application Process


Current LOI Deadline
2021 Community Impact Cycle
Tuesday, July 6, 2021, by 5 pm
Watch the recent webinar for more information about this
funding opportunity.
Application Deadline
Invited Applicants only
Friday, August 6, 2021, at 5 pm
To be considered for a grant, all prospective Packard Fund for Pueblo applicants – including current grantees – must submit a Letter of Inquiry (LOI) using the online PFFP LOI Submission Form. The LOI should be no more than two pages in length and include the following:
Read More
Summary of request
Alignment with the Fund's priorities and approach
Statement of need
Primary programs or activities that address the stated need
Brief overview of evaluation strategy and desired results
Past organizational success and credentials
If an invitation to apply is extended, grantseekers must register for access to the online grants portal. If you have previously registered for an account, you do not need to register again. If you have contact updates, complete our Contact Change Form by July 22, 2021.
The registration deadline is two weeks before the grant application deadline. The next registration deadline is Thursday, July 22, 2021. Visit the online grants portal to register.
Caring for Colorado processes registrations and sends login information within three business days.
The Sperry S. and Ella Graber Packard Fund for Pueblo application mirrors the Colorado Common Grant Application.
Grant applications must be submitted online. Please use Google Chrome as your browser and log into the online grants portal to apply. Follow the directions in the portal to complete the application. For more information on using the online system, see Grant Portal Tips.