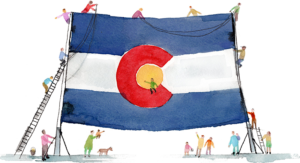 2020 Annual Report
May 2021
Dear Friends and Colleagues,
2020 was a transformative year for us as a foundation, as a state and as a country – it laid bare not only our vulnerabilities, but also our resilience. The COVID-19 global pandemic led to heart-wrenching suffering and death, spiked the state unemployment rate to more than 12%, and seriously disrupted the learning, development, and well-being of children and youth. Coloradans experienced food insecurity, housing insecurity, school and childcare disruptions, increased violence, to name some of the trials. We witnessed horrendous acts of violence committed against Black Americans, Asian Americans, Latino Americans, LGBTQ Americans, and many others, exposing America's shameful acceptance of racism, intolerance and discrimination and amplifying calls to action for justice. We also witnessed the devastating wildfires throughout our state that consumed beautiful places and resulted in the loss of homes and livelihoods.
Through it all, our nonprofit partners rose to the occasion by increasing supports and working even harder for Colorado's children, youth and families. Caring for Colorado endeavored to help by supporting our nonprofit partners with additional funding and flexible resources to better address diverse and changing community needs.
We are deeply grateful to health care providers, teachers, public health workers, first responders, other essential workers and nonprofit staff for their dedication to meeting the needs of people across Colorado and protecting communities from further harm. Caring for Colorado remains committed to being part of the web of support statewide as we emerge from the pandemic and dedicated to advancing equity in health, well-being and opportunity for Colorado's children and families.
We encourage you to read about our work below. As always, we would love to hear from you and understand how Caring for Colorado can help to meet the needs of children, youth and families throughout our state.
Linda R. Reiner                    
President and CEO       
David E. Henninger 
Board Chair
Grantmaking

In 2020, Caring for Colorado began funding from a new strategic plan. Informed by extensive community input over several years, we identified the new funding areas – Healthy Beginnings, Healthy Youth, Strong and Resilient Families and Public Policy Advocacy – and moved from a 20-year history of funding in health and health care to supporting the needs of children, youth and families to create equity in health, well-being and opportunity. To support this major change, we established grantmaking guiding principles to strengthen transparency in how we center our grantmaking decisions and awarded $323,494 in transition grants to long-term CFC partners whose work no longer aligned with the Foundation's strategy.
Our February 2020 grant cycle reinforced the significant needs we heard about in community. The number of applications and the level of resources requested far exceeded anything Caring for Colorado had previously experienced. Just as we received these grant requests, the COVID-19 pandemic emerged. We made the decision to move forward with support for our new focus areas, albeit at a slower pace – granting $1,440,000. We then concentrated on putting more money into communities to meet emergency needs for food, shelter, domestic violence prevention, and access to health care, nearly doubling our traditional annual grantmaking. We also worked to support our partners by making our resources more easily available by converting existing program/project grants to general operating grants, reducing/eliminating reporting requirements, and implementing rapid response grantmaking and increased directed funding. Learn more about our 2020 partner organizations.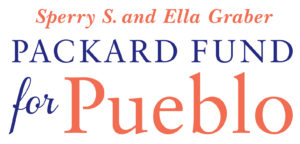 The Sperry S. and Ella Graber Packard Fund for Pueblo, a program of Caring for Colorado, also adapted and changed in 2020 to meet community needs. Annual grantmaking from the Sperry S. and Ella Graber Packard Fund for Pueblo endowment was increased by 20% over FY 2019, totaling $962,675. The Fund applied for and secured an additional $372,000 from a Rural Response & Recovery Initiative to support COVID-19 relief efforts in Pueblo. These funds were re-granted to Pueblo nonprofits, thereby providing a total of $1,334,675 in grants to Pueblo County from the Fund. Additionally, to ease the burden of grantees, reporting requirements were eliminated for 2020 and investments in high-quality capacity building were prioritized. A full report on the Fund's grantmaking and program activities may be found here.
Covid-19 Grantmaking
In April 2020, knowing that we would be living through both short- and long-term effects from the pandemic, the CFC Board of Directors approved $9 million in funding to support COVID relief and recovery efforts to be spent over 24 months. This funding is above and beyond the annual grantmaking budget for the organization. You can view Caring for Colorado COVID-19 Relief and Recovery funding to date here.
Initiatives
Caring for Colorado continued its work on several exciting initiatives, all designed to change systems and create community-level health improvements.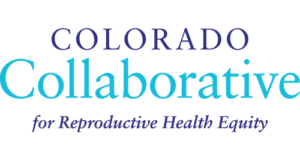 The realities of 2020 brought several shifts to the Colorado Collaborative for Reproductive Health Equity. As the COVID-19 pandemic created disruptions to sexual health education programs and reduced financial support for and access to contraception, the Collaborative launched more than $350,000 in new grants designed to address these emerging needs.
A major strategy of the Collaborative, the Colorado Contraceptive Access Change Project, which supports 10 safety-net clinics in providing comprehensive and culturally responsive contraceptive counseling and methods, reacted to the pandemic by further innovating on clinical and reproductive health equity practices. A few transformative changes included clinics now offering same-day services for certain contraceptives, a creation of a financial system to make products accessible to uninsured and underinsured patients, and efforts to ensure clinics have the infrastructure to provide long-acting reversible contraceptives (LARC), including many clinics now having all medical providers trained in LARCs.
As the Collaborative continues to focus on weaving reproductive health equity into clinical spaces, we are designing a clinical training series to ensure a patient-centered, justice-oriented reproductive and sexual health experience in health care settings. One Collaborative partner developed a series of virtual clinical training scenarios to help sexual and reproductive health providers improve their patient interactions. They are piloting this innovative use of artificial intelligence technology in 2021.
Sexual and reproductive health are essential to the health and well-being of Coloradoans, especially during a pandemic. The Colorado Collaborative for Reproductive Health Equity eagerly continues its work toward a future with reproductive health equity for all. In 2021, the Collaborative will engage grassroots partners, philanthropic allies and policy makers to explore new opportunities and collaborations for the next few years of the Collaborative's efforts.
SOMOS is a Latina-led movement designed to gather Latina youth and caregivers together — in a safe, positive and culturally affirming environment — to have meaningful conversations about issues that are essential to the well-being of young Latinas but challenging to navigate and talk about. Learn more.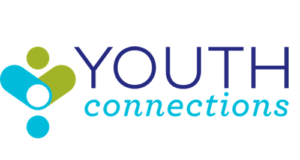 Caring for Colorado partnered with Colorado Education Initiative (CEI) in the fall of 2019 to launch Youth Connections—a $6 million initiative designed to support public middle and high schools in fostering a culture and climate that meets students' social, emotional and academic needs, particularly those students who experience the greatest barriers to feeling connected, supported and engaged. Learn more here.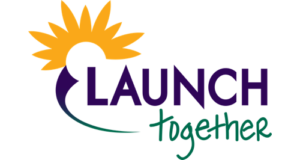 With deep appreciation for our community partners and many lessons learned, we're excited to share that the six-year LAUNCH Together initiative in Chaffee, Denver, Fremont, Jefferson and Pueblo counties officially came to an end in 2020. Through these efforts we have learned a lot about promoting young children's mental health, community systems for child and caregiver mental health and state partnerships to drive policy change through this multi-year, multi-partner, and multi-strategy approach. To see evaluation results and to learn more about the project, visit LAUNCH Together – Early Milestones Colorado.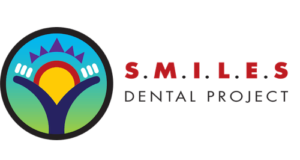 2020 brought the conclusion of the SMILES Dental Project. This effort began in 2014 with a desire to test a new model in Colorado to expand access to dental care in underserved communities through an expanded scope of care for registered dental hygienists and telehealth, creating a virtual dental home for people in our state. Read more in the evaluation results from the project and visit www.smilesdentalproject.org.
New Home – We Moved!
Caring for Colorado moved into a new Denver office in August 2020.  With our expanded space, we look forward to offering community organizations meeting space, free of charge. We can't wait to have visitors and show you our new home once COVID-19 restrictions ease. You can see pictures of our new office here.
Best Wishes for Caring for Colorado's Founding President and CEO
In April 2020, we said goodbye to Chris Wiant, Caring for Colorado's founding president and CEO, as he retired after 50 years of service in the fields of environmental health, public health, and philanthropy. To honor Chris for his many contributions in public health and health care in Colorado, the CFC Board established an endowed scholarship at the University of Colorado School of Public Health. If you would like to contribute to support the next generation of public health leadership in our state in Chris' name, you can contribute here. Read Chris' farewell to the community here.
Financials
With the guidance of our Investment Committee and support of Board and staff, we worked to maximize our investment performance while carefully managing our operational costs so that as many dollars as possible were available to be invested in Colorado communities. Read our 2020 financial statement.
Connecting in the Community
As the pandemic begins to resolve and travel becomes safer, we look forward to engaging with you, in community, to understand how Caring for Colorado can help bring equity to health, well-being and opportunity for children, youth and families in Colorado. We welcome a conversation with you! Please reach out. Meet our board and staff.