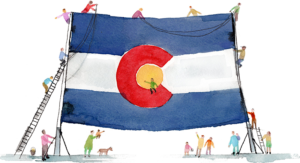 2019 Annual Report
 2019 was the culmination of almost two years of outreach, self-reflection and evaluation as we finalized our strategic plan. The announcement of our new mission and vision, grantmaking focus areas and new website was met with an overwhelmingly positive response from community partners and nonprofits. We are grateful for the input given by our nonprofit partners and the many communities we visited during our outreach and for the support we have received in solidifying our purpose of creating equity in health, well-being and opportunity for Colorado's children and families.
Grantmaking

In 2019, Caring for Colorado awarded 132 grants totaling more than $8 million to nonprofit organizations throughout Colorado. These grants were awarded under the 2015-2018 strategic funding priorities (retired 2019). As a funder, we have the immense privilege of investing in leaders, staff and organizations who do the essential and transformative work of improving health and health care for people in Colorado. Learn more about our 2019 partner organizations.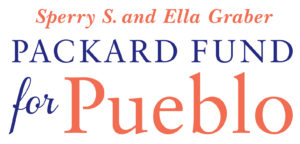 The Sperry S. and Ella Graber Packard Fund for Pueblo officially launched in June 2019 with the mission to champion efforts that create equitable opportunities and improve the quality of life in Pueblo County. The fund made a total of 43 grants in 2019, totaling $750,000 and released new grant guidelines. Read about the 2019 grantees.
Guided by a local Advisory Board, the fund focuses grantmaking in two areas:
• Children, Youth and Families
• Community Impact
Read more about the Packard Fund for Pueblo and its grantmaking programs.
Initiatives
In 2019, Caring for Colorado continued its work on several exciting initiatives, all designed to change systems and create community-level health improvements.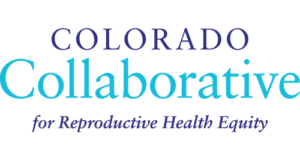 We continue to work with the Colorado Health Foundation in realizing the vision of the Colorado Collaborative for Reproductive Health through leadership, funding and innovation. In 2019, 10 safety net clinics were selected to participate in the Contraceptive Access Change Package to increase their capacity to provide culturally responsive contraceptive counseling and comprehensive contraceptive methods. We also engaged in a human-centered design project to develop a community driven solution in Adams County and Pueblo to support Latino youth reproductive health and youth caregiver relationships. Learn more here.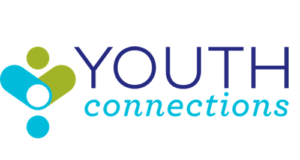 Youth Connections Cohort 1 officially launched in November 2019 with $60,000 one-year planning grants to four participating school districts – Alamosa School District, Cañon City Schools, Mesa County Valley District 51 and Sheridan School District. Our implementation partner, the Colorado Education Initiative, supported grantees in assembling their school-level teams (which included staff and students) and starting their work to learn more about the school climate and the experiences of students and educators.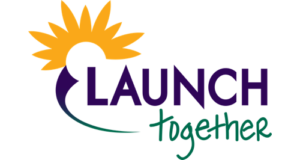 LAUNCH Together is designed to promote and improve social, emotional and behavioral outcomes for young children and their families in Colorado. Created through a unique collaboration of eight Colorado-based foundations, communities in Chaffee, Denver, Freemont, Jefferson and Pueblo counties are enhancing prevention and health promotion practices and building coordinated community systems to support the mental health of Colorado's children. Visit the LAUNCH Together site to learn more.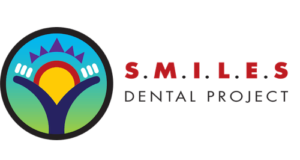 SMILES Dental Project is working to solve inequities in oral health access and outcomes. Our grantee partners operating in Lake, Park, Morgan, Boulder, San Miguel, Delta, Montrose, Garfield, Eagle and Summit counties serve children and adults who experience barriers to care in community settings such as schools, mental health centers, supportive housing environments and senior centers. Visit the SMILES Dental Project website to learn more.
Financials
With the guidance of our Investment Committee and support of Board and staff, we worked to maximize our investment performance while carefully managing our operational costs so that as many dollars as possible were available to be invested in Colorado communities. Read our 2019 financial statement.
Connecting in the Community
It's always our goal to spend time with people throughout our state to understand the unique communities and cultures in Colorado. We welcome the opportunity to connect and hope to learn about the important work you do to improve health in your community. Meet our board and staff.