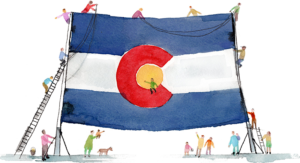 2018 Annual Report
A Letter from the
CEO and Board Chair
Dear Friends and Colleagues,
2018 was a pivotal year for our organization. It was a time of reflecting on our past work as a Foundation; charting a course for our future in a rapidly changing state; establishing new partnerships; strengthening our place-based work; and continuing to work toward the goal of heath equity in our grantmaking.
Grantmaking
In 2018, Caring for Colorado awarded 116 grants totaling more than $7.4 million to nonprofit organizations throughout Colorado. As a funder, we have the immense privilege of investing in leaders, staff and organizations who do the essential and transformative work of improving health and health care for people in Colorado. Learn more about our 2018 partner organizations.
Initiatives
In 2018, Caring for Colorado continued its work on several exciting initiatives, all designed to change systems and create community-level health improvements.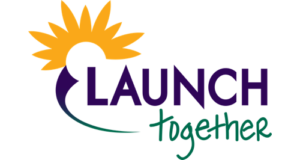 LAUNCH Together is designed to promote and improve social, emotional and behavioral outcomes for young children and their families in Colorado. Created through a unique collaboration of eight Colorado-based foundations, communities in Chaffee, Denver, Freemont, Jefferson and Pueblo counties are enhancing prevention and health promotion practices and building coordinated community systems to support the mental health of Colorado's children. Visit the LAUNCH Together site to learn more.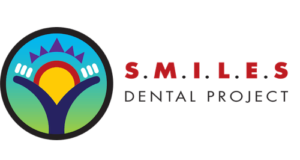 SMILES Dental Project is working to solve inequities in oral health access and outcomes. Our grantee partners operating in Lake, Park, Morgan, Boulder, San Miguel, Delta, Montrose, Garfield, Eagle and Summit counties serve children and adults who experience barriers to care in community settings such as schools, mental health centers, supportive housing environments and senior centers. Visit our newly launched website to learn more.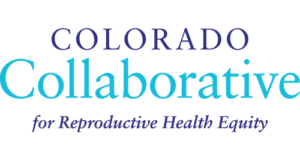 We believe all Coloradans, no matter who they are or where they live, should have access to complete and accurate information and services that support their sexual and reproductive health. In partnership with The Colorado Health Foundation, we launched new funding opportunities in reproductive health in 2018. Learn more here.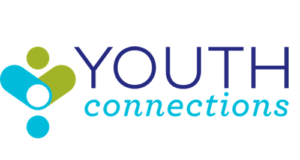 In 2018, we completed our research and deepened our understanding of youth behavioral health needs in Colorado. From this, we developed a new initiative that will launch in the fall of 2019 that will work to strengthen school culture and climate in select middle schools and high schools in Colorado with the goal of improving resiliency and strengthening behavioral health in Colorado youth. We will partner with Colorado Education Initiative in doing this work.
Strategic Planning
As part of our organization's strategic planning process, Caring for Colorado conducted a listening tour across the state in 2018 and 2019. We met with members of 25 different communities to ask what it was like to be a child, teen or parent living in their area and how Caring for Colorado could partner with them to strengthen support of children and families. Please read the findings in our Community Input Report. The results from the listening tour, along with our own research and exploration, will culminate in a new strategic plan for our organization to be announced in October 2019.
Exciting News for Pueblo
In December 2018, the David and Lucile Packard Foundation awarded Caring for Colorado a $20 million endowment grant to create the Sperry S. and Ella Graber Packard Fund for Pueblo. This new endowment for the community of Pueblo will ensure that the legacy of Packard Foundation grantmaking continues for decades into the future. Read about this special fund.
Financials
With the guidance of our Investment Committee and support of Board and staff, we worked to maximize our investment performance while carefully managing our operational costs so that as many dollars as possible were available to be invested in Colorado communities. Read our 2018 financial statement.
Connecting in the Community
It's always our goal to spend time with people throughout our state to understand the unique communities and cultures in Colorado. We welcome the opportunity to connect and hope to learn about the important work you do to improve health in your community. Meet our board and staff.
Respectfully,
Chris J. Wiant, MPH, PhD, President and CEO
Judith Albino, PhD, Chair, Caring for Colorado Board of Directors