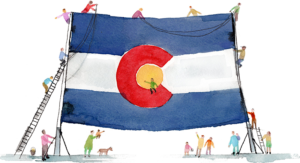 2021 Annual Report
Dear Friends and Colleagues:
2021 was a unique year for Caring for Colorado filled with learning and growth for our organization.
COVID-19 further underscored the deep inequities in health access and outcomes for people across our state, spurring a response from Caring for Colorado that involved doubling our annual grantmaking to support health, mental health and basic needs of children and families who were disproportionately impacted by the pandemic. We moved quickly to put money into the hands of our nonprofit partners to help them meet high levels of community needs.
We created special funding opportunities to buffer against learning loss and support students who needed a safe place to go for online learning when schools were closed.
We provided extra resources to support both youth mental health and staff wellness for those working to meet the needs of children in our state.
We gathered funding partners to create Together We Protect, a vaccine equity fund that provided resources to those working to reduce mobility, transportation, language, cultural, digital, income and other barriers that made accessing the COVID-19 vaccine difficult. Thanks to the community partners doing this work, shot by shot, Together We Protect reached more than 2 million Coloradans with vaccine education and information, and provided more than 215,000 adults and youth with life-saving vaccines.
We affirmed our commitment to improving reproductive health equity in Colorado by committing significant resources to continue and expand the work of the Colorado Collaborative for Reproductive Health Equity over the next several years.
And, we continued our partnership with school districts across the state to bring social and emotional resources into middle and high schools through our initiative, Youth Connections. The timing for these funds was critical given the strain on school systems due to COVID.
All these efforts helped to inform and stretch our grantmaking approach by providing grants more quickly and reducing the application and reporting burdens to nonprofits. It also gave us the opportunity to work with community experts in decision making regarding grant funding, which improved our reach and understanding of community-specific needs. These lessons are informing our work going forward and will result in continued efforts to streamline our processes and to bring more community voice into decisions regarding our funding priorities.
Through all of this, the Caring for Colorado Board of Directors affirmed their commitment to direct foundation resources to efforts working toward health equity in our state. The foundation's guiding principles and position statements became even more important cornerstones to our grantmaking decisions during this unusual and difficult year.
We are incredibly proud of our team's commitment to learning and their ability to quickly adapt during this tumultuous year. We also are immensely grateful to our nonprofit and community partners for their dedication and skill in meeting increased needs. We believe that together, we can make it possible for every child in Colorado to have the love, stability, support and opportunity they need to thrive.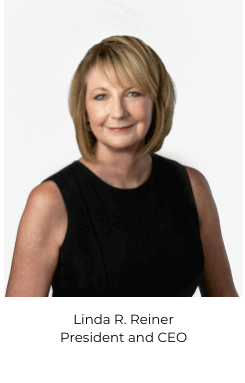 Initiatives
In 2021, more than $10.6 million in grant funding supported Caring for Colorado initiatives providing continuing response to the COVID-19 pandemic, advancing reproductive equity and meeting the social, emotional and academic needs of youth.
COVID Relief and Recovery
Nearly $3.8 million in grant funding was directed to family resource and assistance organizations and other
trusted community-based organizations that were well positioned to help meet a range of everyday needs that emerged as critical to the well-being and safety of families across Colorado. We are immensely grateful to our nonprofit and community partners for their perseverance, creativity, and adaptability. Their efforts helped to meet the significant and shifting needs of the children, youth, and families most deeply and disproportionately impacted by the pandemic – Black, Brown, and Indigenous Coloradans, seniors, people living with disabilities and people living on low incomes. Read more in our report to the community and see the 2021 grantees.
Together We Protect, Colorado's Vaccine Equity Fund
Together We Protect was a core component of our COVID relief funding strategy. Immunize Colorado, the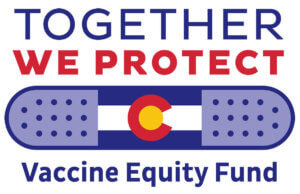 Colorado Vaccine Equity Task Force, and 13 additional funding partners came together to form the COVID-19 Vaccine Equity Project for the people of Colorado. Caring for Colorado served as the backbone organization, coordinating the fund and making more than $5.5 million in grants in 2021 ($6.8 million from 2020-2021, which includes $3.6 million contributed by funding partners) to organizations working in communities disproportionately impacted by the pandemic. An interim evaluation of Together We Protect conducted by OMNI Institute showed that more than 2 million Coloradans received information and were educated about COVID-19 vaccinations as a result of this effort. Read more and see the 2021 grantees.
"The idea came to me in my history class when we were learning about World War II. As I was looking at the "We Can Do It" poster that encouraged women to take on the work of men who were serving in the war, I thought maybe I could inspire my community to get vaccinated for people who are battling COVID or working front line jobs like in hospitals and cleaning." Read more.
Monserrat Diaz won the youth art contest with the theme of motivating Latinx/Chican@ youth to receive their COVID vaccination. The contest was created and led by alumni of the La Raza Youth Leadership Institute, a program of Servicios de la Raza.
"The people who came to our clinics had a lot of fears and misinformation about cost, insurance coverage, how quickly the vaccine was developed, whether information collected might be passed along for immigration purposes… some misinformation was so outrageous. But too often people felt that they were simply dismissed, and the dismissiveness caused more hesitancy. We learned that by having the patience and taking the time to listen, and then speaking respectfully to what people are hearing and fearing, we became knowledge brokers. This meant that we repackaged information in ways that were easily digestible and culturally responsive, such that people better understood and often went on to share what they learned with their families and friends." Read more.
Gyedi Project is a grassroots effort dedicated to empowering minority and underserved residents in Aurora and the Denver Metro Area to tackle health inequities and improve community well-being.
Colorado Collaborative for Reproductive Health Equity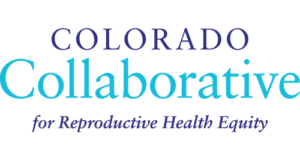 Building on Colorado's remarkable campaign to increase access to long-acting reversible contraception, in 2017, Caring for Colorado partnered with the Colorado Health Foundation to create the Colorado Collaborative for Reproductive Health Equity (the Collaborative). Guided by a vision for reproductive health equity in Colorado, this unique and innovative model incubated reproductive health and rights projects focused on contraceptive access, policy advocacy, Latina-led human-centered design, comprehensive sexual health education, and health care provider training. Efforts addressed reproductive health equity opportunities and emerging needs. From 2017-2021, the Collaborative initiated 20 projects that engaged more than 80 partners from rural, urban and statewide networks. See summary report.
A review of initiative learnings – and particularly our learnings from the human-centered design process that led to the creation of SOMOS – informed next steps for this ongoing initiative. In 2021, the Caring for Colorado Board of Directors, along with the Colorado Health Foundation, renewed support for the Collaborative and seeded a refreshed approach and brand with the early 2022 launch of ReproCollab. As we move this work forward, in the midst of challenging times, we are committed to engaging community experts in informing, guiding, and making grant decisions to advance reproductive equity across Colorado. See the list of 2021 grantees.
"The issue of early parenthood is not the core issue. The core issue is the systemic failure that often leaves young Latinas without meaningful support and opportunity."
Using a human-centered design process, the Colorado Collaborative for Reproductive Health Equity engaged community leaders (design fellows) to talk with more than 300 young people in Adams and Pueblo counties, asking them about the barriers they face to sexual and reproductive health. This process supported the communities in creating SOMOS, a Latina-led movement designed to gather Latina youth and caregivers together — in a safe, positive and culturally affirming environment — to have meaningful conversations about issues that are essential to the well-being of young Latinas but challenging to navigate and talk about. Learn more about SOMOS through this video vignette – English / En español.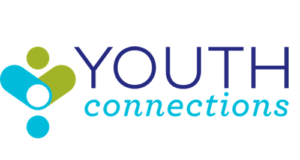 Youth Connections is a five-year, $6 million initiative that supports school districts in meeting the social, emotional and academic needs of public middle and high school students – particularly those students who experience the greatest barriers to feeling connected, supported and engaged. With the support of our implementation partner, Colorado Education Initiative, participating schools are creating environments that are physically and emotionally safe, filled with trust and focused on building social and emotional skills. Youth are taking an active role, working together with teachers, staff, families and community members to create climate and culture change. Stronger connections are also being established to ensure community resources are readily available to provide care for students and staff. See the list of 2021 grantees.
"It's not just about learning math, it's really about learning to be okay with who you are and what you can do and that there is hope in your future. …The impact of building that social emotional connection, and having kids feel more connected to school, will be that we have built a stronger community [and students] will have more confidence in the things they can do and the things they can try, and they will build those trusting relationships to seek out help when they need it. I think you'll see the culture change in the entire community and we will be more supportive of each other."
Watch Youth Connections: Sheryl Wiseman, Harrison K-8 School on Vimeo.
Pueblo Place-Based Grantmaking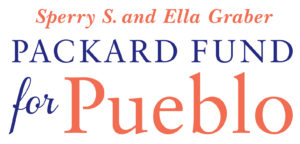 In 2021, $859,000 in funding was provided to nonprofits through the Sperry S. and Ella Graber Packard Fund for Pueblo. Nearly three-quarters of these funds were directed to community-based efforts that focus on well-being and equitable opportunity for children, youth and their families. The level and urgency of need remained high, with a majority of requests seeking support for food assistance, childcare and behavioral health. We also continued the Packard Foundation's legacy of support through our Community Impact grants. Basic needs and crisis services were the theme here too, with the largest grants awarded to the Pueblo Rescue Mission and Pueblo Rape Crisis Services. Read more and see the list of 2021 grantees.
Pueblo Youth Action Council
In partnership with YouthRoots, the Pueblo Youth Action Council was launched in 2021. With the efforts underway, the inaugural class of nine high school students will have the opportunity to engage in a process of leadership, philanthropy and grantmaking. Based on an initial community needs survey the youth conducted, they selected youth mental health as their funding priority for the year. They are now in the process of raising funds and will solicit applications and make grant awards to local nonprofits.
Board and Staff
Through a continuing blend of virtual and in-person connections, we value the opportunity to meet with and learn from community members and grantee partners. Our priority is to be accessible and engaged in community in our shared efforts to see all children across Colorado thrive. We welcome you to learn more about Caring for Colorado and to share updates with us about the needs in your community, together with opportunities to advance community-informed solutions. Meet our Board and our staff.